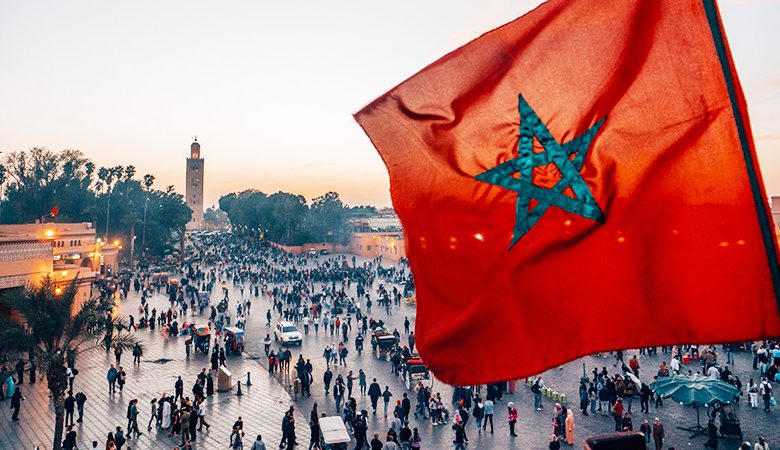 Morocco's global position: Human values, strong leadership and economic resilience
In a year marked by unprecedented achievements and remarkable resilience, Morocco has carved a prominent place on the world stage. From the historic performance in the 2022 World Cup to an impressive display of solidarity in the wake of the devastating Al Haouz earthquake, and the hosting of the annual meetings of the International Monetary Fund (IMF) and World Bank in Marrakech, Morocco's accomplishments have been nothing short of remarkable.
The World Cup 2022: A historic run
The 2022 FIFA World Cup will forever be etched in the hearts of every Moroccan. The national football team's impressive performance instilled a sense of pride and unity among Moroccans and elevated the country's global sporting reputation. Semi-finalist of the World Cup, the national team went from 28th place in the world in December 2021 to the 11th place at the end of the 2022 World Cup.
Increase in the number of international tourist arrivals
Morocco's football success garnered global attention and admiration. This feat showcased the kingdom's rich culture, strong solidarity and warm hospitality. As a result, the international community took notice and expressed increased interest in exploring the destination, contributing to a substantial increase in international tourist arrivals.
Solidarity in the face of adversity
The devastating Al Haouz earthquake was a severe test of Morocco's resilience. However, the country's response to this natural disaster was nothing short of inspiring. Moroccans came together to support the affected communities, providing aid, shelter and emotional support. This spirit of unity and compassion displayed during this crisis showcased Morocco's commitment to human values and demonstrated its ability to effectively manage crises and overcome challenges.
IMF and World Bank meetings in Marrakech
The culmination of Morocco's remarkable year took place in Marrakech with the hosting of the annual meetings of the IMF and the World Bank. The choice to host such a prestigious event was a testament to Morocco's position on the global economic stage.
Morocco's role as a host country was marked by hospitality, professionalism and a commitment to open dialogue. Participants and attendees from 189 countries lauded the Moroccan's efforts in creating an environment conducive to constructive discussions and policy development.
Strong leadership and economic resilience
Morocco's economic resilience, despite facing challenges can be attributed to its strong leadership. HM King Mohammed VI's forward-thinking vision and strategic policies have contributed significantly to the Kingdom's rise on the global arena. Morocco's diversified economy, robust trade relationship and investment in renewable energy have positioned it as an attractive destination for international investors leading to economic growth and stability.

Follow our latest news on Google News