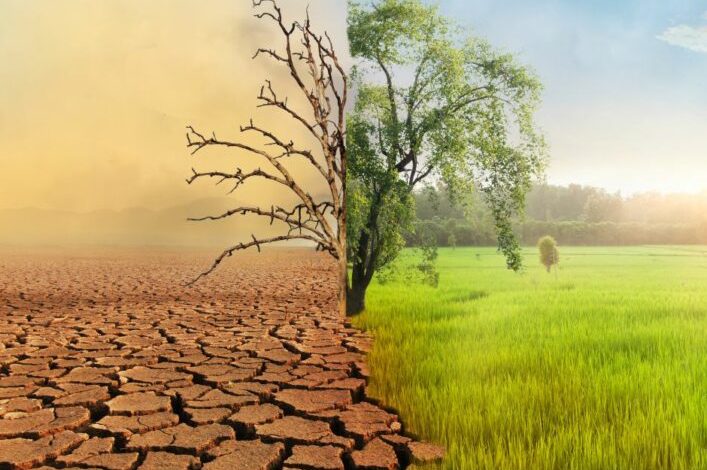 COP28: Progress is too slow
The upcoming COP28 climate conference, scheduled from November 30 to December 12, 2023 in Dubai, is deemed crucial by UN Chief António Guterres. He stressed that it "must be the ideal venue to urgently address the deficit in climate ambition". Particularly, amidst the escalating challenges of rising greenhouse gas emissions and intensifying climate chaos.
The UN entity dedicated to addressing climate change, known as UN Climate or UNFCCC, emphasizes the need for a 45% reduction in global greenhouse gas emissions by the end of this decade, relative to 2010 levels. This reduction is essential to meet the target of limiting the global temperature rise to 1.5 degrees Celsius. Unfortunately, the organization's latest report reveals a projected increase of 9% in emissions, highlighting a significant challenge to achieving the desired environmental goals.
In this way, Mr. Guterres urged a hastening of schedules concerning net-zero emissions "so that developed countries come as close as possible to the 2040 target and emerging economies as close as possible to the 2050 goal". Additionally, he called for a boost in investments in renewable energies, aligning with the gradual reduction of fossil fuels.
The "small steps" are not enough
"Today's report shows that combined governments are taking small measures to avoid the climate crisis ,and it demonstrates why governments must make bold progress at COP28 in Dubai to be on the right track", emphasized Simon Stiell, the Executive Secretary of the UNFCCC.
"This implies that COP28 must mark a pivotal shift. Governments should not only concur on more stringent climate measures but also embark on detailing precisely how to enact them", he further added.
Furthermore, Mr. Guterres highlighted that global climate ambition remained stagnant in the past year and national climate plans are notably out of sync with scientific recommendations. "While the harsh reality of climate chaos affects communities globally; with more intense floods, fires, and droughts; the disparity between what is needed and the actions taken is now more ominous than ever" stated the UN Chief.
Taking climate action
According to Mr. Stiell, "The global assessment report released this year by the UN on climate change clearly illustrates in which areas progress is too slow. However, it also presents the extensive range of tools and solutions proposed by countries. Billions of people expect their governments to take hold of this toolkit and put it into action".
"Every fraction of a degree matters, but we are far from reaching the goal. COP28 is the ideal moment to change this", he added. "It is time to demonstrate the immense benefits of bolder climate action: more jobs, higher wages, economic growth, opportunities and stability, less pollution and better health".

Follow our latest news on Google News